My how time flies. I went to my blog today and noticed, low and behold, that I hadn't updated it in over a year (15 months to be more exact) and a lot certainly has happened in that year. With this new post I have also replaced my old blogging software (I was never quite happy with Blog:CMS) with WordPress, which I was reluctant to try, but now I find it to be such a good blogging software that I have no idea what I had against it for so long.
First of all, the play I mentioned in a previous post went on pretty well, and you can find pictures of the play in my photo gallery. While it was one of the most exhausting things I've ever done, acting as Roger in Musical Comedy Murders of 1940 was a blast and lit a fire within me letting me know I was far more interested in Acting then I ever dreamed I would be. So much so that this year when given the chance again, I again took the stage playing a character in a play, but more about that later.
The job interview I mentioned in a previous post did turn out to getting me a new job. I have for the past year been working for Want a Better Website, Inc. in Fort Worth, which is probably the primary reason I stopped writing blog entries. I have been so busy since then that I haven't had any time whatsoever. The job is stressful and at times I don't like it, but at other times it can be a lot of fun. In the last year I have learned PHP and now program in it almost exclusively. I've accomplished many interesting things in programming over the past year including learning CSS and even (more recently AJAX).
So much has happened over the course of the last year that I can't even remember most of it, I suppose if I had blogged about it then, I would be able to go to the blog to read all about it. So I'll just give you the highlights and lowlights of what has happened.
In May, the final episode of Star Trek: Enterprise aired. As I mentioned previously it was my favorite Television Series and I miss it greatly, but that's not the reason I'm mentioning it in this blog entry. My mother and I flew to Los Angeles California and saw the finalie with Rod Roddenberry, Gene Roddenberry's son at a party he hosted with the Save Enterprise people. It was a fun event, though sad to see Enterprise come to an end. It seems like so long ago, mostly because in all the time since, there has been absolutely nothing Star Trek related happening to me except for ACTD.
Speaking of ACTD, I don't remember if this happened before or after I stopped writing or not, but I am now the SM (once upon a time known as AGM) of Arcadia Station. It is a lot of fun to come up with plotlines for the crew members to act out, and I enjoy each week sitting down to start a new mission.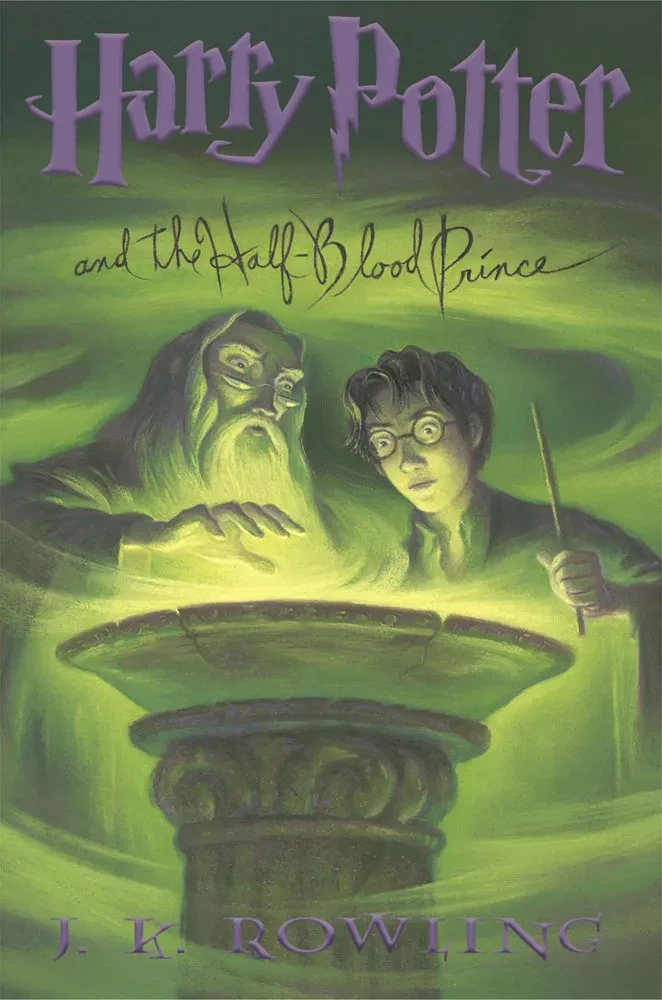 In July Harry Potter and the Half Blood Prince came out. Surely you are thinking, why is that something I care about enough to remember, two reasons. First of all, it was a really good book, by far the best in the series and if you haven't read it yet, then I strongly recommend you read it. The second, and far sadder reason that I am posting about the release of HBP is because I planned a trip around its release date. The Thursday before the release I flew to Tennessee to visit my girlfriend, the hope being that we would have a good time together and actually get a chance to read the book as well.
The trip could not have gone more horribly. I got there Thursday evening, and she couldn't be bothered to see me until Friday Afternoon. But oh well right, so she wants to go to a mall over an hour's drive away so we drive to Huntsville where she wants to go and while in the mall she didn't want to be within 10 feet of me the entire time we were in the mall. Then we went to a movie (Batman Begins, definitely the best Batman movie ever, though that's not really saying much as all the other Batman movies have been crap) and she completely ignored me the entire time we were in the theater. Then after we drive back she barely spends any time with me before she leaves. So at midnight that night I go down to her local Wal-Mart to buy a copy of the book. I bring it back to the hotel and read her the first chapter of it over the phone.
The next day, Saturday she didn't show up at the hotel to see me until almost 8 p.m. So I had absolutely nothing to do because remember, I had no laptop. The one thing I did have was a copy of Half-Blood Prince, so I did what any eager fan would do, I read it, I should say I devoured it, I loved it, it was fantastic. When she did show up (again, 8 p.m.) she got mad at me because I had read the book without her! She who was doing nothing more important then grocery shopping and couldn't put off shopping till Sunday so that she could spend time with me, got mad at me because I read a book!
Sunday I called her up on the phone before I left and asked her if she wanted to meet with me before I left. I promised to treat her to breakfast, brunch, lunch, or just sitting and talking while I had a little time to kill before getting back to the airport. She told me she didn't feel like it, so I drove back to the airport early and while I waited for my flight I continued reading the book. By the time I got home there was barely any of the book left so I read it before the normal time I called her at night to talk. She spent the next several days calling me insensitive and a jerk, eventually, sadly I had to break up with her. It was extremely expensive for me to make a trip out to see her, and she couldn't be bothered to spend any time with me during my trip, and then got mad at me because I read a book!
Since then my friendship with her has been strained at best. At times she can be friendly and we can chat a little bit like old times before we got into a relationship, but at other times she can be violent and vindictive.
In August I was able to scrounge up enough money to buy another laptop, rather than buying one on credit (we still haven't finished paying for the old laptop) I bought one on eBay, an eMachine. I swore for a long time I would never buy an eMachine, but the computer has run very well considering its low price and has served me well since then.
I became a staff member on HogwartsLive, a Harry Potter RPG running the Legend of the Green Dragon code at some point in the year and I'm glad I did, because in October I met Barbara Garcia on the site. We became friends very quickly, always making sure to chat when we had time.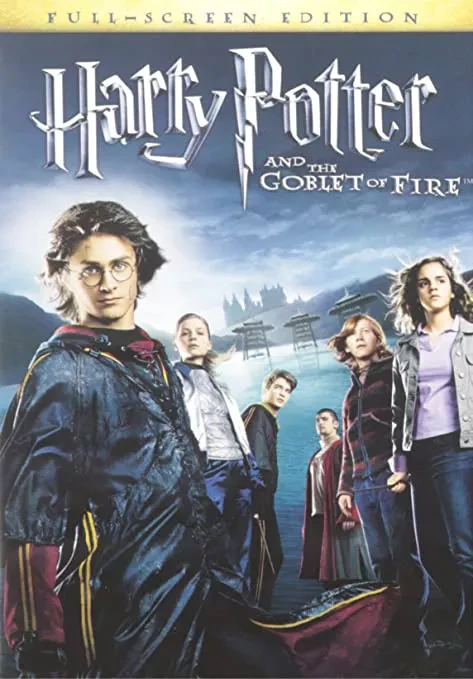 In November I traveled to Phoenix to visit my friend Mike (also known as MrGoo or Gooey). We saw Harry Potter and the Goblet of Fire in IMAX on the day of release with his family. It was a fun week and a half long trip and a nice getaway from Texas. The movie was definitely the best of the Harry Potter movies (far better than Prisoner of Azkaban which I was mad at because it skipped the central plotline of the book!) In addition to the movie, I was also introduced to an interesting new food item, Pine Burgers, which Mike's family introduced me to. Pineapple on a burger, yum!
December brought the release of 2 other movies I really enjoyed, The Chronicles of Narnia, the Lion the Witch and the Wardrobe and The Producers. Both movies were excellent. I had been worried about Narnia because I didn't think Disney would be able to do the movie well, but I was wrong, Narnia was far better then I could possibly have imagined. The Producers on the other hand, was a well done musical movie that actually makes you feel like you are watching a Broadway play. December also brought 2 other things that were good. First of all my Grandma and Aunt Judy came for a visit, which it is always good to see my Grandma, and I hadn't seen Aunt Judy in a very long time. The second was that my relationship with Barbara was building. We were fast becoming very good friends, but we could both tell that we were destined to become more. On December 27th I finally asked her to become my girlfriend and we've been in love ever since.
In January I returned to school after having taken the fall semester off (because work needed all of my attention) and immediately tried out to be in the next school play (having missed the stage ever since Musical Comedy Murders). Rumors by Neil Simon. I played the part of Ken Gorman, a lawyer and had a blast acting once again. One of the most interesting parts of being in the play was that I got to wear a tux for the first time in my life which was different for me.
The highlight of being in this play however had almost nothing to do with the play at all. 2 Saturdays before the play, I flew to Fort Smith, Arkansas in the early morning and met Barbara's family there. Barbara then flew with me back to Texas and spent the next few weeks with me and my family and it was one of the most wonderful few weeks of my life. She saw my play a few times and spent time with me and my family. February, when the play and this visit took place will definitely be a month to remember forever.
She returned for another few week visit in April. We went to Six Flags together and saw a few more movies, enjoying each other's company. April also brought a trip to Waco for the Southwestern District of the C&MA District Conference. I once again attended the conference to run audio/video for it. As we've now reached the end of April I'll save the events of May for followup Blog Entries (as this is an unusually long entry for me).
---
If you aren't a musical theatre person like me and have been wracking your mind trying to think where you know the title of this post from, it is a lyric from the song Seasons of Love from Rent
Incidentally… 525,600 minutes is a number that would be familiar to me even if I wasn't a theatre buff as software developers often have to do math based on periods of time so there are various intervals I know that I have to use from time to time.
60 seconds in a minute

60 minutes in an hour

600 seconds in 10 minutes (and 300 seconds in 5 minutes)

3,600 seconds in an hour (and 1800 seconds in half an hour)

1,440 minutes in a day (720 minutes in 12 hours)

8,6400 seconds in a day

72 hours in 3 days (and 48 hours in 2)

604,800 seconds in a week

525,600 minutes in a year (or 527,040 in a leap year)
These numbers come up all the time (some more often than others).